To solve crimes. That's every departments goal.  
Utilizing the right tools can help expedite the crime solving process.  However, with the ever-growing technology industry, finding the right tools that meet a department's needs can be challenging.  To help with the technology discovery process, Brite has assembled the latest technologies into our Intel Center.  We vetted and partnered with four advanced technology partners that work together, or individually, to create a powerful command center to support and expedite departments efforts. 
The Intel Center includes a revolutionary video analysis tool, integrated visual operations center platform, web investigation and a comprehensive video solution from industry leading partners BriefCam, Live Earth, Cobwebs and Getac Video.
Let's breakdown each technology to see how it helps law enforcement's efforts.  
Video Analysis with BriefCam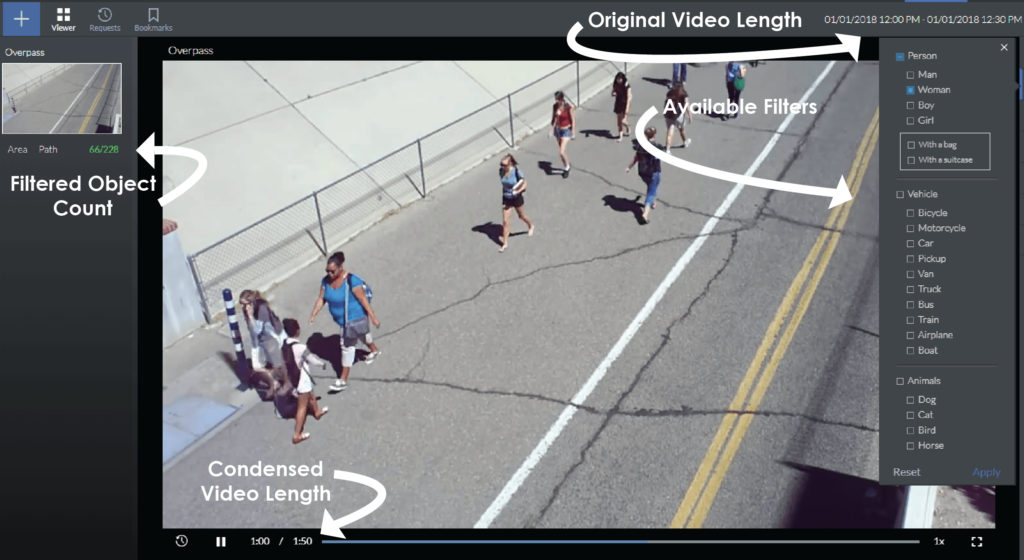 The ROI on video surveillance quickly shows as it creates evidence to help develop leads. The downside? Searching through hoursof video to find the right intel.  BriefCam allows for hours of footage to be reviewed in minutes while pinpointing people and objects of interest immediately.  And it's not just a retroactive tool, use real-time video to generate situational awareness by sending notifications for things such as individuals entering restricted areas, toll and fare evasion, objects moving in the wrong direction and vehicles parked in drop off areas. Recently, Chicago PD used BriefCam in reviewing video footage leading to the identification of two suspects in the high-profile assault case involving actor Jussie Smollet. 
Learn more about BriefCam during our on-demand webinar – watch here.
Integrated Visual Operations Center with Live Earth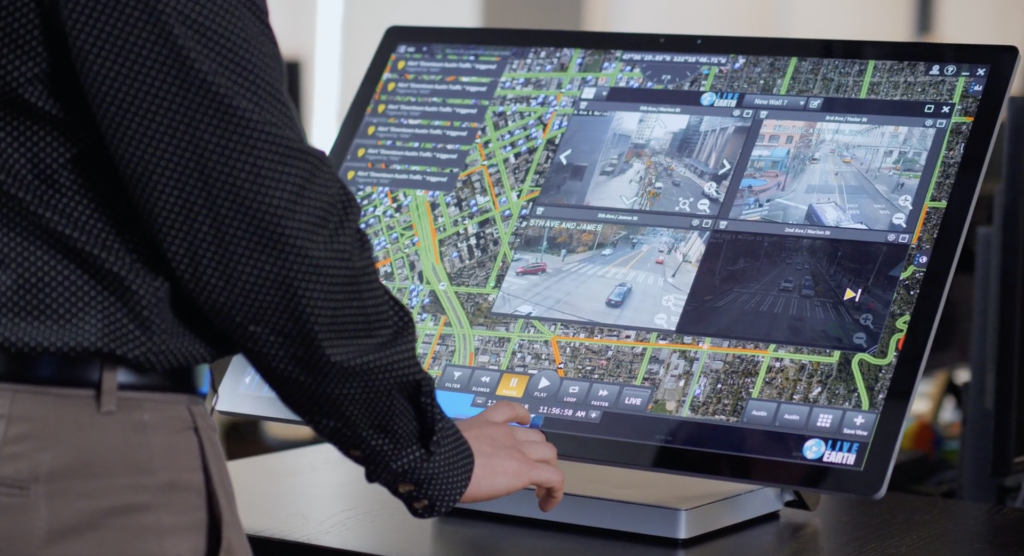 As law enforcements efforts shift to real-time and proactive, there are more feeds to manage.  Visualize critical information like route planning, indoor mapping, draw geofences, and live insights to find the information needed to rapidly respond to or mitigate incidents.  Live Earth solves the issue of maintaining each individually and consolidates multiple feeds into one.  Gain situational awareness and make informed decisions by integrating feeds such as:
Traffic flow
Traffic cameras
Weather
Lighting
Parking
Trains
Flights
Buses
HERE Floor Plans
Shot Spotter 
Learn more about Live Earth during our on-demand webinar – watch here.
Web Intelligence with Cobwebs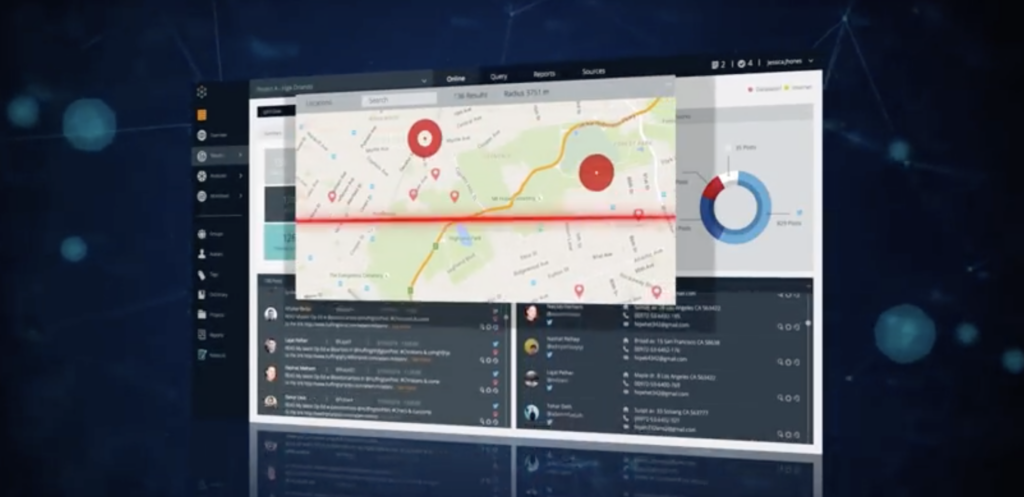 The worldwide web is a host of information, intelligence – and illegal activity.  It's unrealistic and impossible for departments to manage the open, deep and dark web – including social media, blogs, new sites, etc. to uncover and develop leads.  Cobwebs Technologies helps improve situational awareness by providing in-depth and accurate web investigation and monitoring capabilities.  With Cobwebs you can automate web intelligence to collect and analyze, generate insights from the data collected and engage and deliver suspect profiles, social circles, identify cyber threats and more. 
Learn more about Cobwebs during our on-demand webinar – watch here.
Video with Getac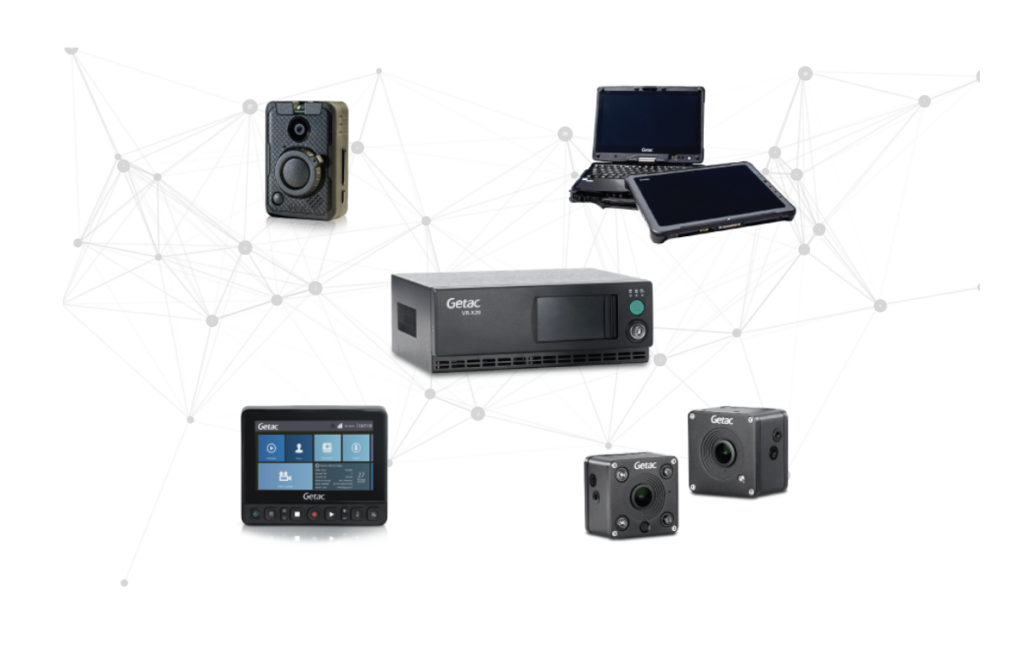 What makes video so powerful in law enforcement? It provides tangible evidence for investigations while simultaneously tracking officer movement to improve safety.  What makes Getac's video solution so powerful? It combines cutting-edge camera technology with an integrated back-end evidence management system.  The system merges GPS details with footage from both in-car and body-worn camera into a single record all in real-time.  The complete solution is customizable and secure to ensure your data and records stay safe. 
Learn more about Getac Video Solution during our on-demand webinar – watch here.
Separately, all tools provide further insight allowing for quicker intel and faster generation of leads, ultimately solving crimes faster than ever. Or the tools can be used together to create a powerful command center. 
Check out our collection of on-demand webinars and other resources here.  If your department is ready to start building its command center, then contact us to get in touch with your local rep.